This memorial was set up in memory of my mother, Pauline Rose Rolocut. She was born in Hartford, Connecticut on December 16,1940 to Frank and Lena Vitkus. She passed away on June 05, 2006.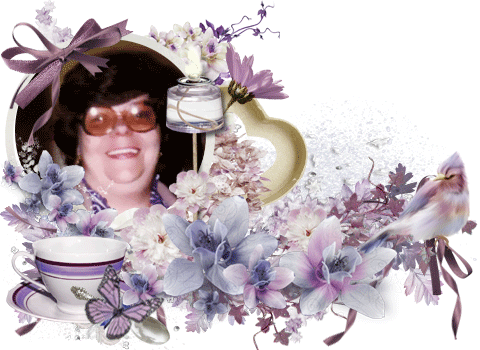 June 5, 2006 will forever be the worst day of my life. Mom went into the hospital on May 28, 2006 for a problem with vomiting and stomach pain. What they found was a hernia pressing into her bowels and would require emergency surgery. We were told that without surgery her intestine would die. She told me that she was scared, I assured her that everything would be ok. Boy was I wrong. After surgery she started having problems breathing. I never thought to ask them about blood clots, for heavens sake she was on Heparin, along with pressurized air booties. On the Saturday before her death they ordered a cat scan. They held off until Monday. If they had done it on Saturday, I believe she would be alive. I blame them and myself. I should have known better and pushed them.
Obituary from Hartford Courant:
ROLOCUT, Pauline V. Pauline (Vitkus) Rolocut, 65, of Meriden died suddenly, Monday, (June 5, 2006) at the Mid State Medical Center, Meriden. Born in Hartford, daughter of the late Frank and Lena (Geigner) Vitkus she had lived in Meriden 15 years and was employed by Carabetta Management. She is survived by a daughter, Theresa Buxton and her husband Duane of West Hartford; a son, Edward A. Rolocut, Jr of Hartford; two brothers, August Vitkus of Ellington, William Vitkus of Rocky Hill; three sisters, Elizabeth Cantafi of Wethersfield, Frances Roy of Revere, MA, Leona Savoy of Ivoryton and a very special friend, Joanna Anziano of Meriden. A sister, Viola Mangiofico and two brothers, Edward and Joseph Vitkus predeceased her. Calling hours are Thursday from 4-6 p.m. at the Sheehan Hilborn Breen Funeral Home, 1084 New Britain Avenue, West Hartford. Her funeral and burial are private.


She was not only my Mother, but my best friend. Our relationship was closer then most. She was so protective of me. She is my hero and was my greatest fan. Mom was the kind of lady who would buy Toys For Tots, and would drop money into collection boxes when shopping. Mom had a hard life, she went from a girl who couldn't cook, to a married woman, to a mother, to a single mother with two children. She raised her kids as best as she could. Many a winters she had no coat, but her kids did. Mom worked for an elderly housing complex and took care of her tenants. She became their savior. Many times she was the one who called the ambulance when they were sick, she was the one who let them in when they lost their key, she was the one who found them when they hadn't been heard from in days and had passed on. My mom saw things no human should see, from death, to pain, to being alone with no one. The people of her building loved her and will forever miss her. She will forever be my greatest gift and my lost treasure.